Introduction
This article dmonstrates how to log in to an FTP server using the Monsta FTP web client.
Prerequisites
Monsta FTP should be installed on your web hosting account or server
Steps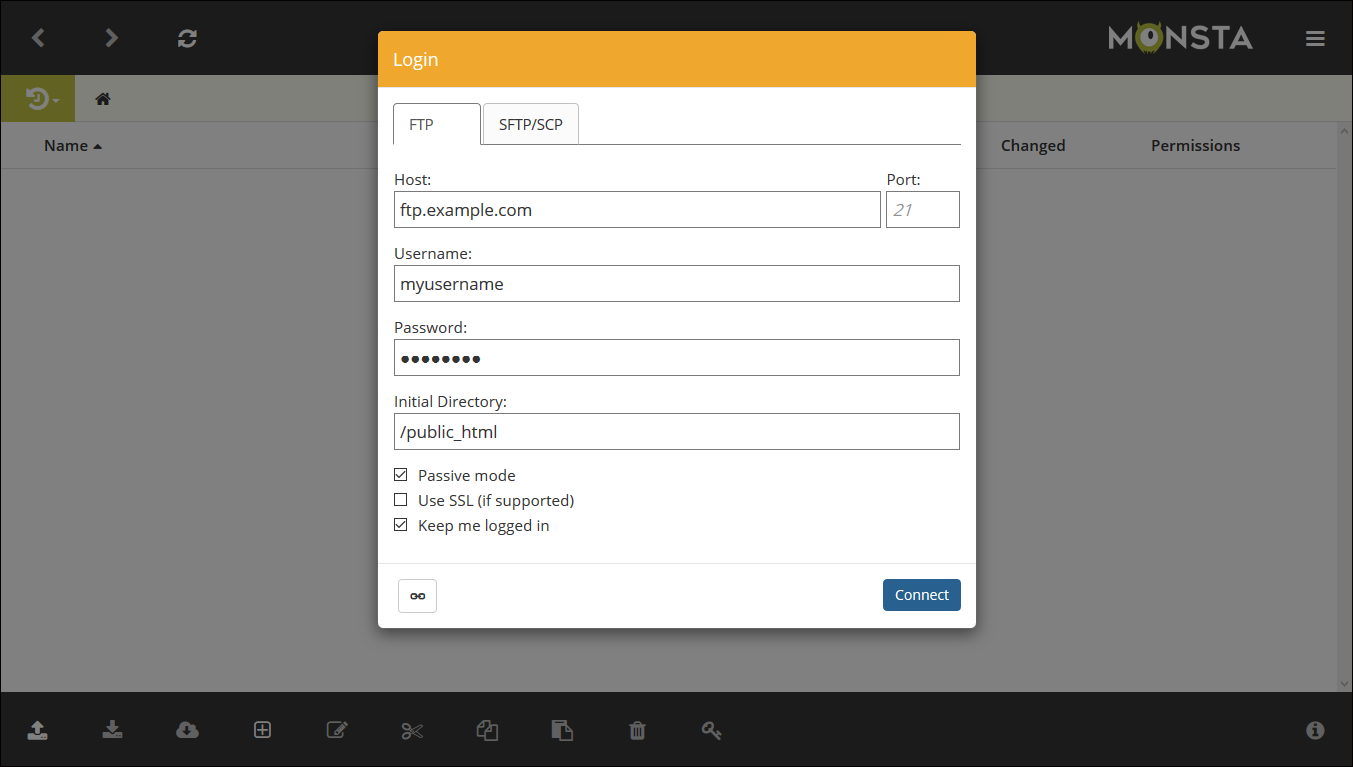 To connect to an FTP server, enter the domain name or the server IP address user Host. The Port number will normally be 21 which will be set by default. Next, enter your username and password into the Username and Password fields. Once you've entered all of this information, click the Connect button.
After Monsta FTP connects, your screen should look similar to the one shown in the image below.