Introduction
This article demonstrates create encoded URLs so users can log in to Monsta FTP without entering any login details.
Prerequisites
Steps
On the log-in screen enter your FTP login details as normal (any fields you leave blank will be requested from the user) and then click the icon.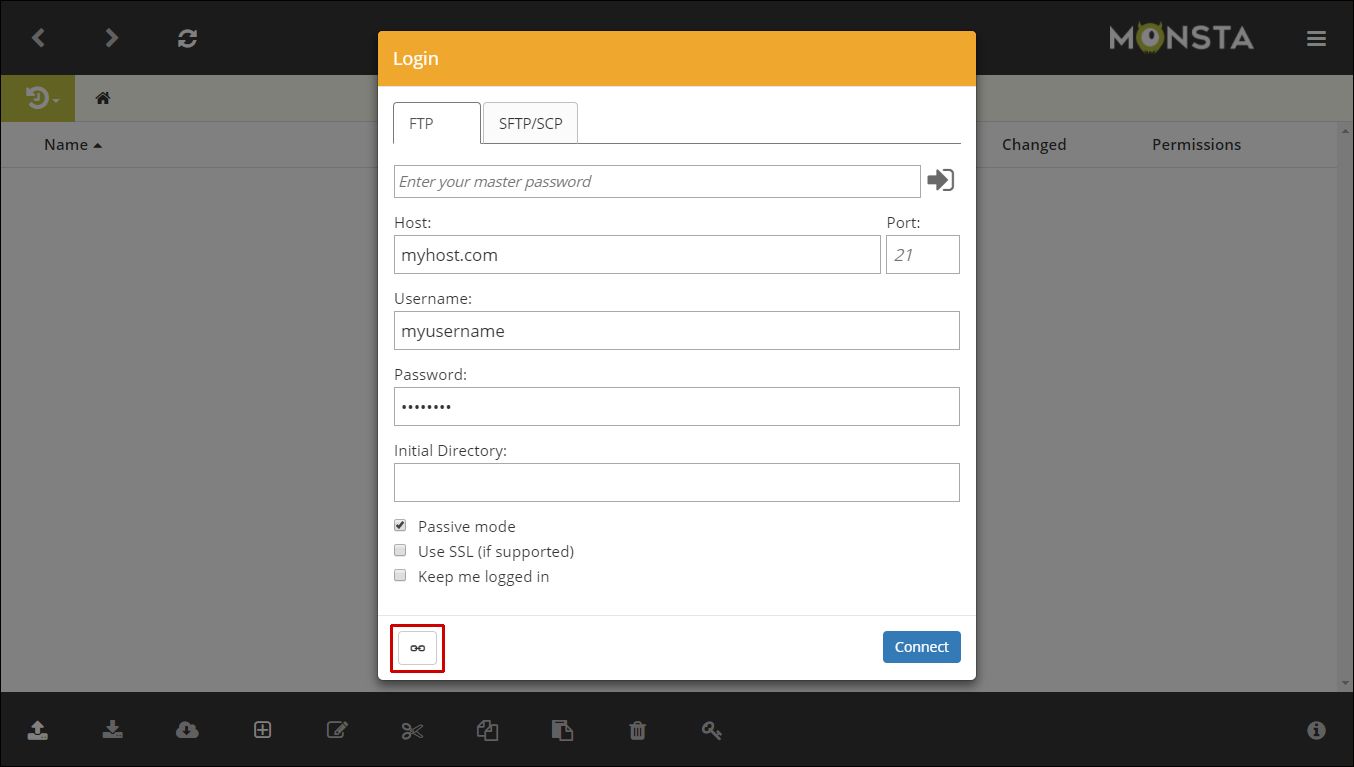 Your login details will be encoded with base64 and you'll be given a URL that can be used to login to this FTP profile. Please note that encoding is not the same as encryption, so the URL can be decoded.

You can also auto-generate login links with our tutorial.